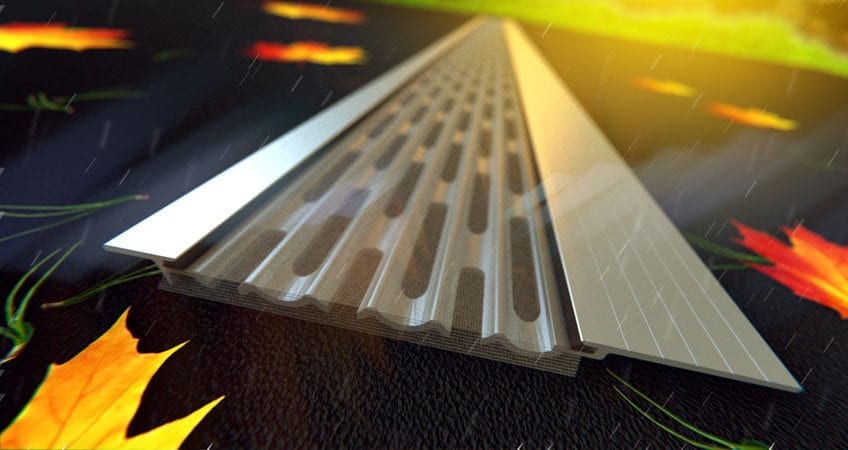 PLASTIC OR ALUMINUM?
All American Gutter Protection installs gutter protection that is manufactured with 100% recycled aluminum and is the strongest aluminum gutter guard available anywhere. Aluminum is simply better than plastic or vinyl gutter guards that will eventually warp and fail under extreme heat or cold.
ONE SIZE DOES NOT FIT ALL
There are a handful of different types of gutters: k-style, round, box, plastic, half round, etc. Which means, gutter protection should not be a one-size-fits-all system. We measure every gutter: length and width, to make sure our gutter guard will fit perfectly. Tightly fastened gutter guards mean they won't bend and warp, or crack and deteriorate with nature's elements.