When it comes to micro mesh gutter guards, one size does not fit all.
There are different size gutters, and different styles of gutters... Every house is different. All American Gutter Protection is a micro mesh gutter guard that is customized for every install. Our gutter guard is sized perfectly and pitched perfectly to fit your home, because we know every situation is different.
There is no other gutter guard that can make sure rainwater is correctly captured so that it is diverted away from your home.
OUR INSTALL
All American Gutter Protection installs directly on top of your existing gutters. Obviously, if your gutters are old, plastic or leaking, we can easily replace the gutter with a new one. We are the gutter experts, after all.. However, we will give our professional advice on if we think your gutters are salvageable, and if they are we will get to work! The estimators measure every gutter from length and width to make sure your install is custom for your home. We will reseal all gutters before every install. We will re pitch any gutter that was not originally installed correctly by the company who came before us. After your existing gutters are perfect, we will install the All American Gutter Protection micro mesh.
Now that your gutters are perfect: it gives you, the homeowner, the peace of mind in knowing your gutter protection system will work properly.
The Benefits
Save Money
Protect Your Foundation
Customized Perfectly
Lifetime Performance Warranty
And...more!
No other company offers products and service that compete with All American Gutter Protection. You truly will have clog-free gutters for the life of your home.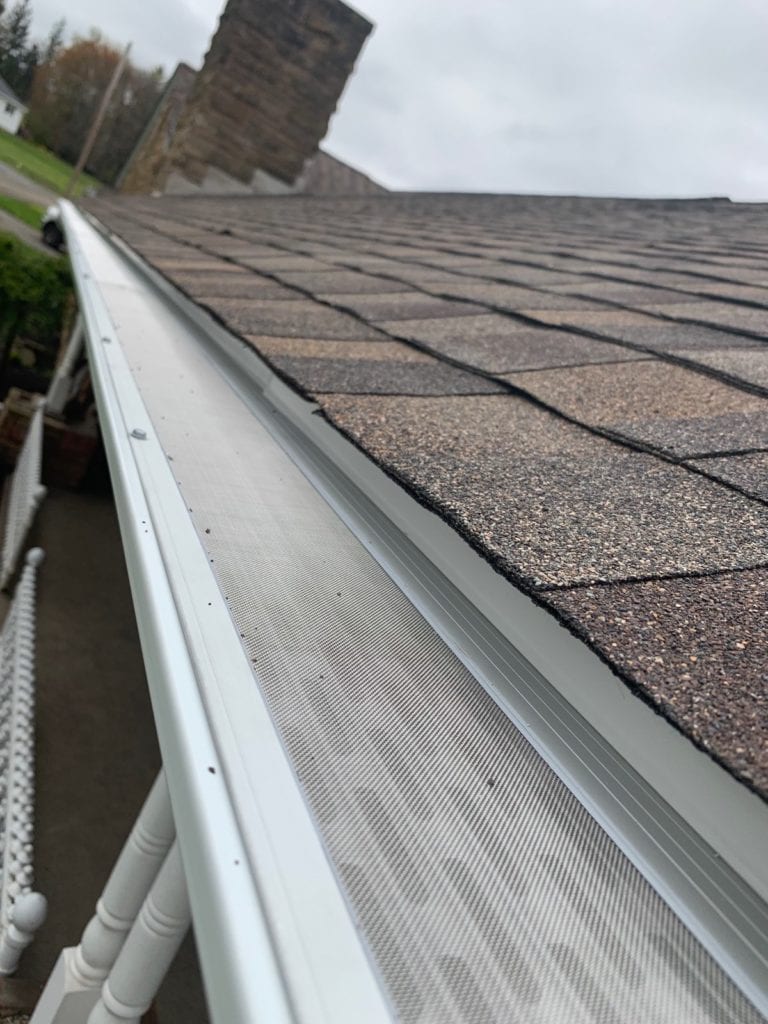 Get Your Free, No Obligation Estimate Now!