Gutters,

Downspouts & Fascia.
We are Rainwater Management Experts™. The team at All American Gutter Protection installs and services seamless gutters to ensure that water is correctly diverted away from your home.
GUTTERS
Contact us for information and an estimate for seamless gutters for your home. We custom extrude our aluminum gutters in a variety of colors and we can typically install within 2-3 days. We are available for full gutter installation along your home's entire roof line. And, we also perform shorter gutter installations along key problem areas (entryways, patios, additions, etc.). So whether you need gutters for your entire home, or just a few problem areas, the team at All American Gutter Protection can help you to capture — and divert — rain water away from your home.
Our crews will also remove and haul away your old, existing gutters.  
DOWNSPOUTS
We also install and service downspouts. The rainwater management experts at All American Gutter Protection can help you determine the absolute best ways to capture and divert water away from your house.
FASCIA
If your gutters are old, clogged and overflowing, there's a good chance you may have some rotten or deteriorated fascia that needs replaced. Our team can point out any fascia that needs replaced and can handle the replacement when your new gutters (or gutter guards) are installed.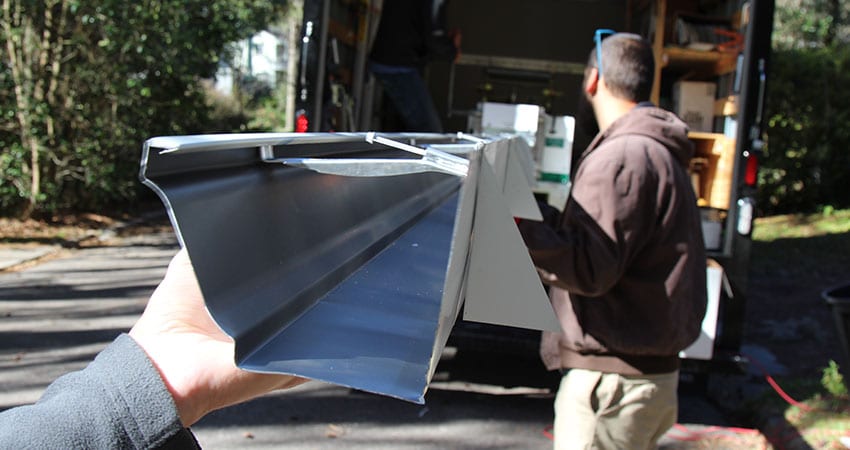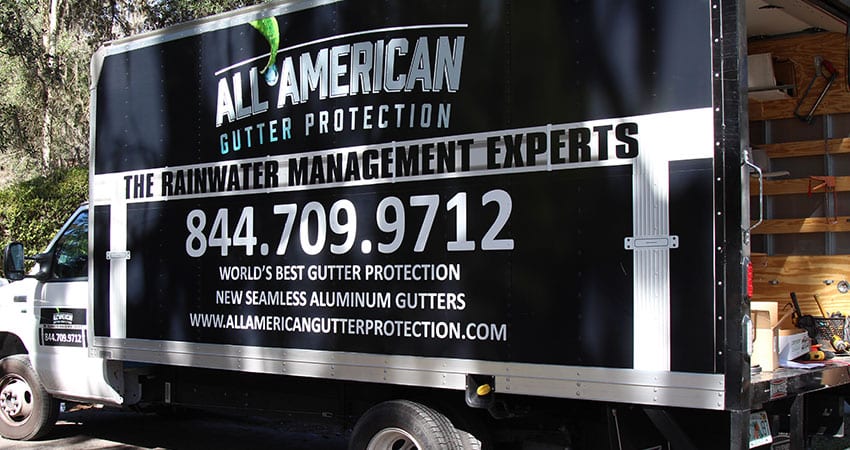 Get

Your Free, No Obligation Estimate Now!