GUTTER GUARD LIFETIME
PERFORMANCE CRITERIA
We're your local
Gutter Protection Experts
serving communities in
over 18 states. 
" They know how to treat their customers, they're price is reasonable and they do a good job! More importantly, they offer lifetime protection. " ~ Kathy B.
Gutter Guard Lifetime Performance Criteria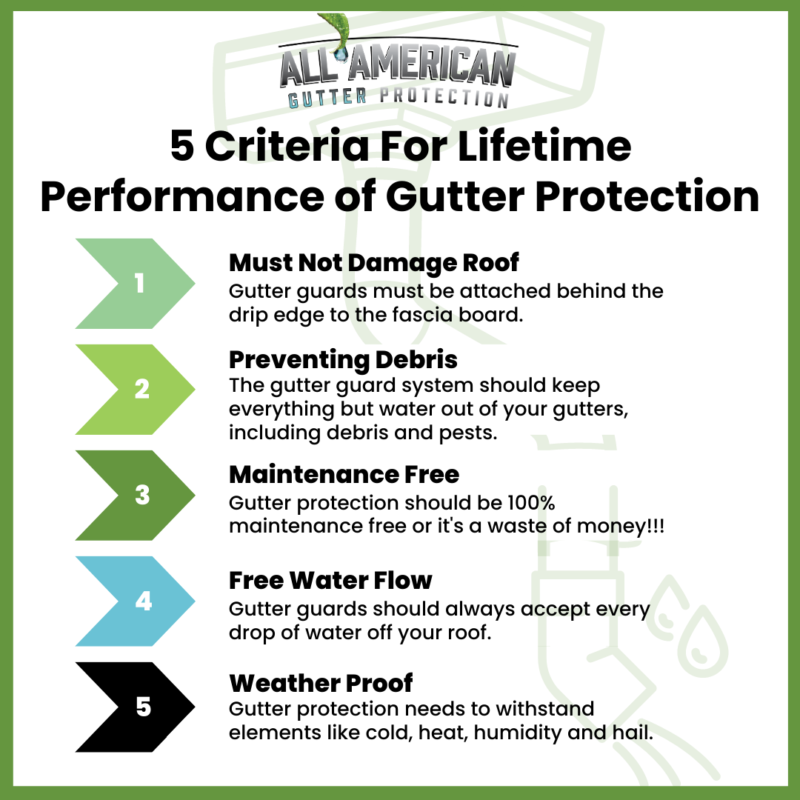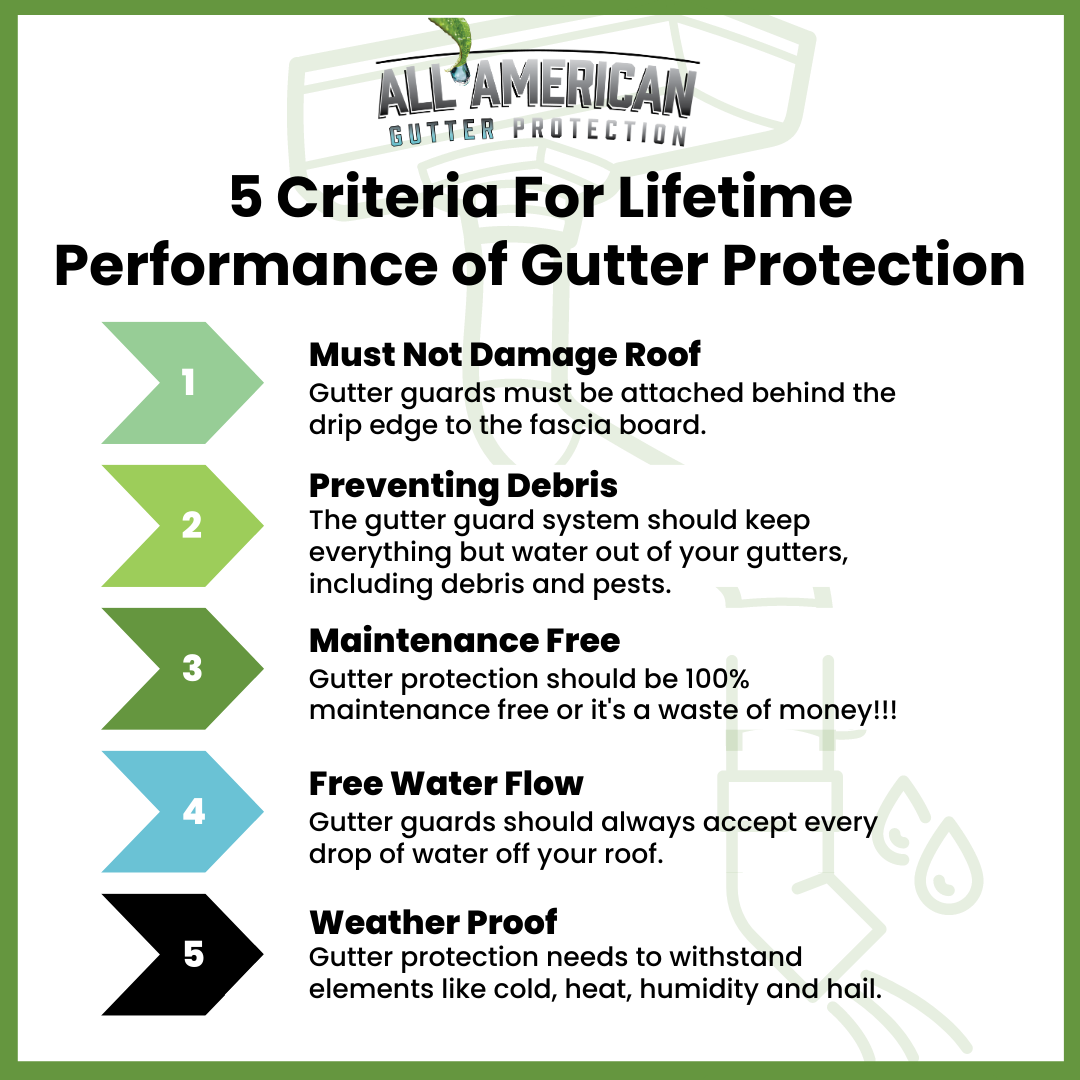 All American Gutter Protection is committed to delivering high-quality service and gutter protection products to communities across 20 states. Our gutter guards are top rated and come with the best lifetime performance warranty in the industry. We have the best-performing micro mesh gutter guard available anywhere and it's installed by company-certified installers who love what they do! 
All of our materials are made of cutting-edge quality and designed in the United States. To guarantee lifetime protection to homes, our gutter protection always meets the criteria below.
Gutter guards must be attached behind the drip edge to the fascia board.

This prevents them from disturbing the roof or shingles. Shingles are designed to lay flat and seal to one another. Altering or lifting them up will damage the integrity of the roof, leading to thousands of dollars of damage and potentially voiding your roof warranty.

The gutter guard system should keep everything but water out of your gutters, including debris and pests.

Our surgical-grade stainless steel screen has been rigorously tested for optimal performance. Fine enough to keep out even shingle grit, porous enough to capture all the water off your home's roof.

Gutter protection should be 100% maintenance free or it's a waste of money!!!

At AAGP, our system is installed with a gutter pitch to ensure it properly drains rainwater. This coupled with a surgical-grade stainless steel screen ensures a lifetime of self-cleaning and zero maintenance.

Gutter guards should not impede water flow.

Your gutter protection should always accept every drop of water off your roof. All American Gutter Protection is the only gutter protection company that guarantees this!

Gutter protection must be weatherproof.

Your gutter protection needs to withstand elements like cold, heat, humidity and hail.
We guarantee that our gutter protection products will work as described in our contract for the life of your home. If our services or products fail to meet your expectations, contact us, and we promise to make it right. Read our gutter protection warranty to learn more about a lifetime performance guarantee from a company that does it with quality.  
What makes All American Gutter Protection the BEST gutter guard?
Beginning with a quality installation, we deliver the best-performing micro mesh gutter guard assured for the life of your home. Our stainless steel micro mesh screen and 100% anodized aluminum body prevent any bending, warping or cracking in your gutter system.
Interested in learning how to protect your home? Start your free gutter guard estimate now!