Keep Your Gutters Free of Leaves and Clogs for the Life of Your Home
"Excellent product. We had a bad storm right after the gutter covers were installed and not one drop came over the gutters." ~ Mike S.
Performance Guarantee
All American Gutter Protection's Lifetime Performance Guarantee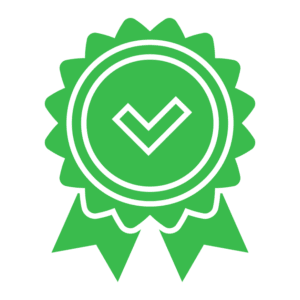 At All American Gutter Protection we offer a simple, no nonsense guarantee that gives our customers the peace of mind that comes from working with a ethical, highly reputable company.
In fact, we go beyond a typical gutter or gutter guard warranty — we offer our customers a Lifetime Performance Guarantee.
All American Gutter Protection's Lifetime Performance Guarantee
We guarantee that our products will work as described in your contract for the life of your home.
If our gutters and gutter guards fail to meet your expectations for any reason, give us a call and we'll do all we can to make it right.
That's it. Plain and simple…no legal mumbo jumbo, just a lifetime performance guarantee from a company that does things the right way.
CAUTION
Did you know that some gutter protection companies have loopholes in their warranties? Be careful of companies that promise…
No clogs. Some micro mesh gutter guard warranties state "no clogs". But they exclude their mesh screen from the warranty. They only cover the interior of your gutters from clogging, not their micro mesh gutter guard. If the screen covering your gutters clogs, it's impossible for the interior of your gutters to clog. And, if/when that screen clogs rainwater will not enter your gutters and will run over.
Cleaning Pledge. If a company offers to clean your gutters or gutter guards if they clog, that's an admission that their product will need cleaning and will eventually clog.