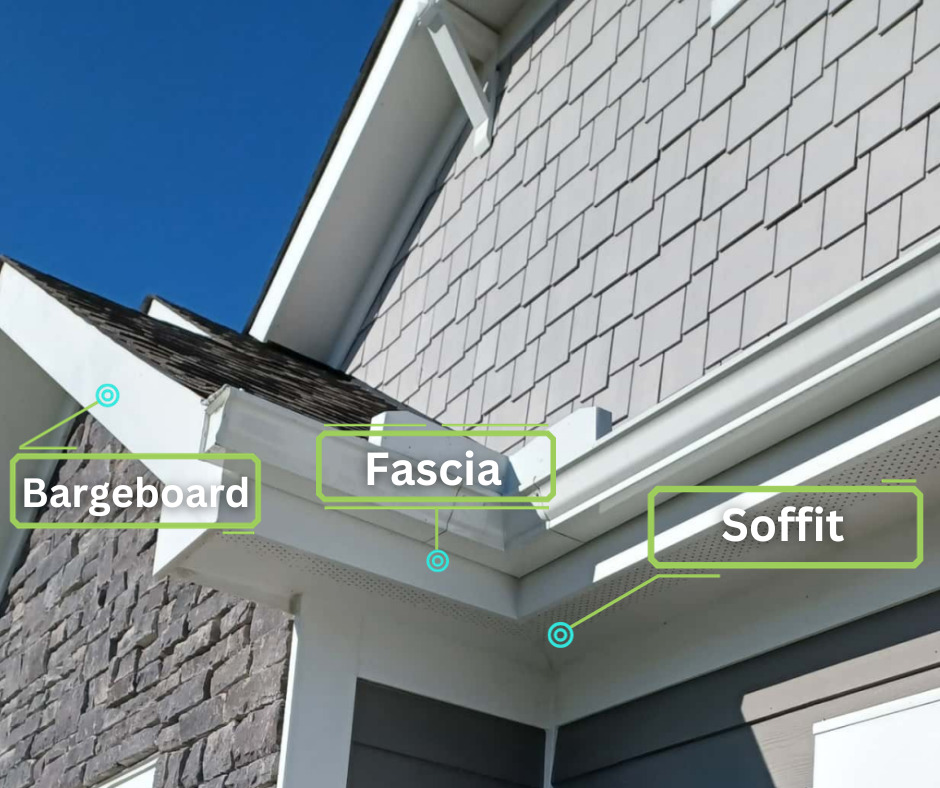 Have you ever wondered what different components make up your home's structure? Let's dive into fascia and discover why it's important to your home's structural integrity. 
Fascia is the frame of your roof's exterior that gives shape to your roof's trusses. It is a straight board that sits along the lower edge of your roof. The fascia is not only for exterior framing, but it protects your home from moisture that can affect your structural integrity. Rotten or deteriorated fascia is hazardous and probably the root cause of your old clogged and overflowing gutters. 
Fascia boards come in many different materials with the most popular being wood such as cedar and redwood because of their ability to withstand excessive moisture and wood rot. Other materials include aluminum, PVC, vinyl, etc. These materials don't have the risk of wood rot but could be more expensive to install.  
A fascia trim is a metal material that wraps around your fascia board to protect it from weather and excessive moisture while giving it an aesthetically pleasing look. If your fascia material is aluminum, PVC or vinyl, it typically comes with a pre-finished look. 
To get the most out of your current fascia, follow these tips to maintain and protect your home's fascia. Firstly, when your fascia is installed ask if there can be a drip edge installed to keep water away from your fascia boards. Wrapping the fascia in metal and ensuring your gutters stay clog-free is another tip to ensure excessive moisture doesn't cause any damage or wood rot. Clog-free gutters can be achieved with regular cleaning or installing gutter guards on your home.
Fascia can be used for home upgrades and attachment points for gutters, downspouts and soffits. All American Gutter Protection experts can identify any fascia that needs replacing and handle the replacement when your new gutter guards are installed. 
It's important to routinely check your fascia and act in a timely manner when you notice that it needs to be repaired. If you decide to install gutter guards, All American Gutter Protection can check your fascia's health and replace it with new material. Our prices are determined by the complexity of your problem, roof and other factors. Contact us now for more details on a same-day free estimate that is good for one year! 
As gutter guard experts recommended by Forbes, Architectural Digest, This Old House, EcoWatch and Today's Homeowners, we take pride in providing the best quality materials, customer service and gutter guard installations in the industry!