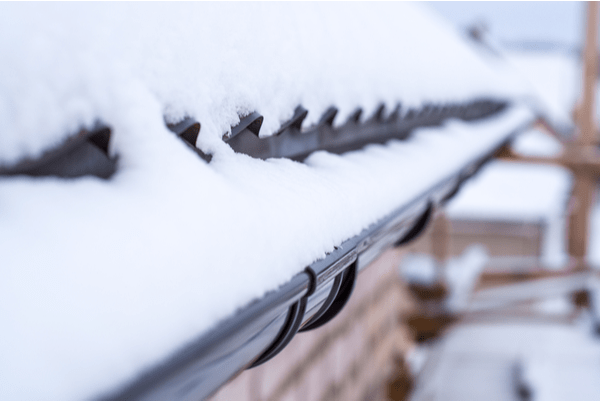 As winter begins to approach, homeowners must be wondering: can gutter guards be installed in the winter weather? Yes, they can! No matter what season or region, gutter guards can help prevent water damage to your home. Many experts recommend installing them prior to freezing temperatures due to the possibility of ice dams or melting ice causing harm to your home's structural integrity.
How gutter guards provide protection against ice dams
Micro mesh gutter guards with aluminum bodies are the best at staying durable and withstanding the winter weather. Lucky for you All American Gutter Protection specializes in top-rated micro mesh gutter protection. We are even recommended by Today's Homeowners as 1 of the 6 best gutter guards for snow and ice in 2023. With micro-mesh gutter guards, snow can easily be filtered through to prevent the build-up of water which causes ice dams.
To prevent ice dams, micro-mesh gutter guards are the most effective option. The best gutter guards keep out debris and allow water to cycle through. This reduces the chances that snow will freeze on your roof because your gutters will be clog-free. When there is less water to freeze, ice dams cannot get any larger, and you can prevent ice from adding more weight to the gutters. When snow builds up, it's much easier to remove it from micro-mesh gutter guards and you can do so without putting any debris inside your gutters.
No matter what season, gutter guards can protect your home from water damage, pests and severe weather. Consider contacting All American Gutter Protection to discover how we can help you this fall and winter season. Our technicians are on standby so you can get home protected with high-quality gutter guards.