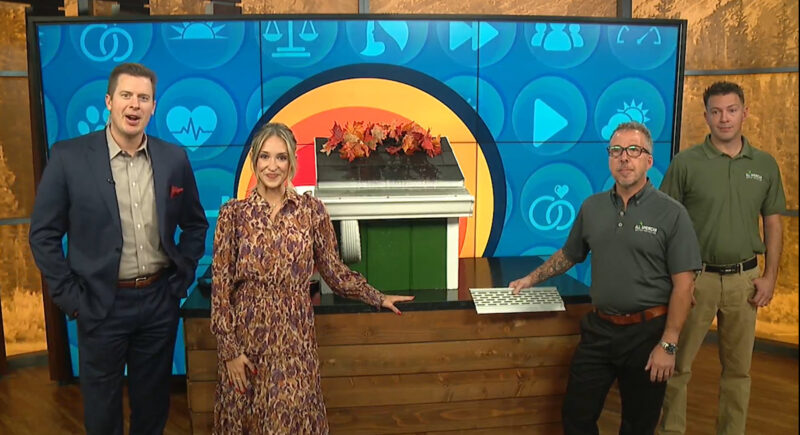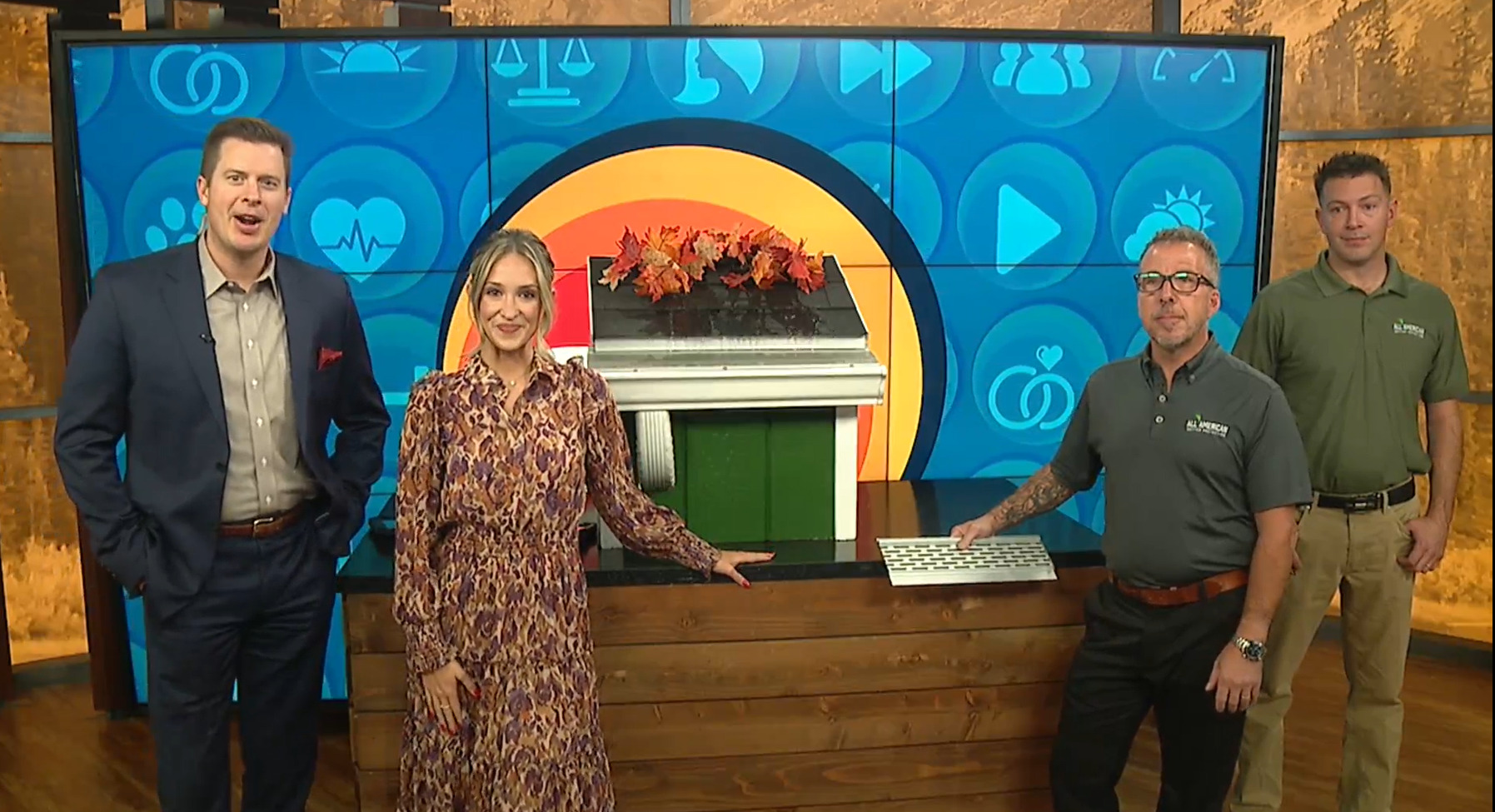 DENVER, CO – All American Gutter Protection featured its new product launch of heated gutter protection on Great Day Colorado. All American's National Sales Manager, Greg Brosch and Colorado Marketing Manager, Andrew Vedder, introduced the product on the show to highlight its features and effectiveness in the winter. 
Great Day Colorado is a local lifestyle show in Denver, Colorado with hostesses Spencer Thomas and Chris Tomer. The show uncovers the best deals in Colorado and discusses products or services with some of the most popular businesses.
The heated gutter protection offered by All American Gutter Protection features a divot channel on the front for a heat cable that goes through your entire gutter system and into the downspout to an outlet. While the gutter protection is only getting heated, the heat transfers to your gutter to keep the system free of ice in the winter. 
This energy-efficient system prevents ice dams, icicles and snow on gutters. Our heated gutter protection provides guaranteed safety by eliminating the danger of melting ice on entranceways, walkways, and high-traffic areas.
In addition to sharing our new product on the show, our team announced a 15% discount on all installation jobs scheduled in November. Ready to learn more? We encourage you to give us a call at 888-323-8090 or request a free gutter guard estimate online.