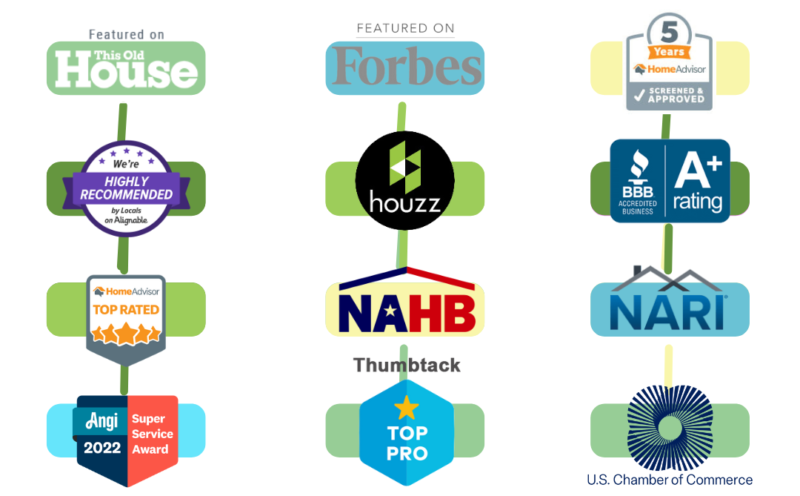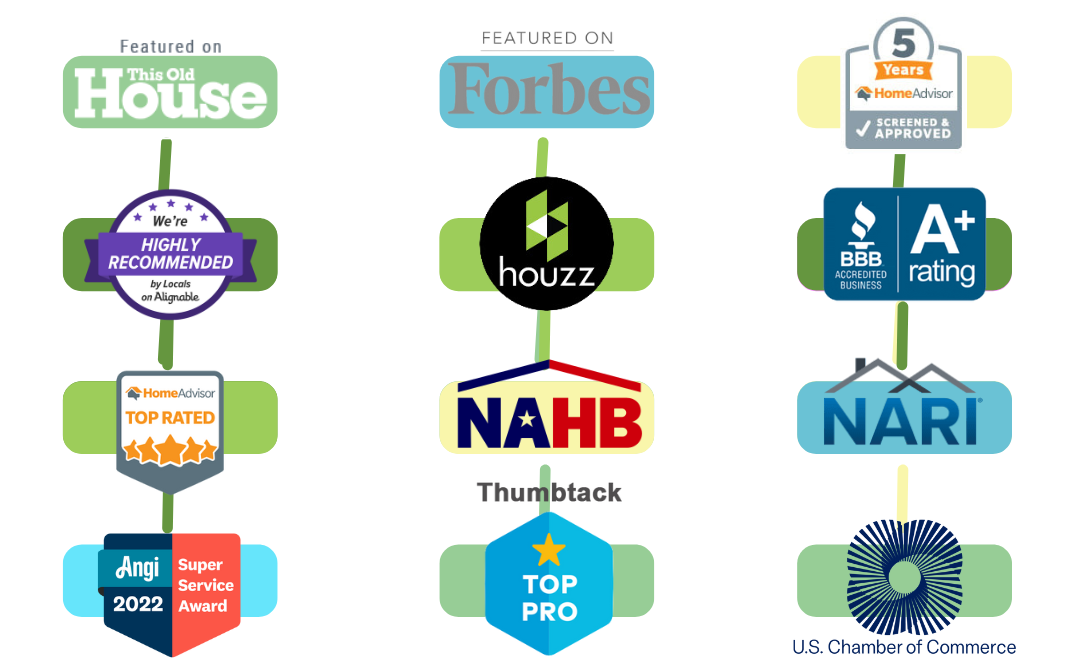 Since its grand opening in 2015, All American Gutter Protection built a good business reputation and is recognized by many reputable industry groups as a leading gutter guard choice. Over the past 9 years, organizations like NextDoor, This Old House, Forbes, Home Advisor, Houzz, Architectural Digest, Angi, Thumbtack and Alignable have recommended the company to interested consumers or given it a 5-star rating. 
Highly recommended by the Better Business Bureau, All American Gutter Protection prides itself on offering the highest quality products, installation and customer service. The gutter guard company is a part of local chapters of the National Home Builders Association (NAHB), National Association of the Remodeling Industry and a sponsor of Northeast Ohio Home Shows.  
These organizations recognize and select All American Gutter Protection as a top gutter guard choice based on data, reviews and expert advice in the market to ensure accuracy and reliability. 
All materials are made of cutting-edge quality and designed in the United States. All American Gutter Protection gutter guards are backed by a Lifetime Performance Guarantee that ensures the product will work as described in the customer's contract for the life of their home. If our services or products fail to meet your expectations, contact us, and we promise to make it right.
About All American Gutter Protection
At All American Gutter Protection, we believe in providing the best materials in the industry to protect your home at a reasonable price. All American Gutter Protection is a local gutter protection company serving communities in 20 state areas. We provide homeowners with excellent service in properly diverting rainwater away from their homes. As a trusted and family-owned company, we have the best-performing micro mesh gutter guards available anywhere.